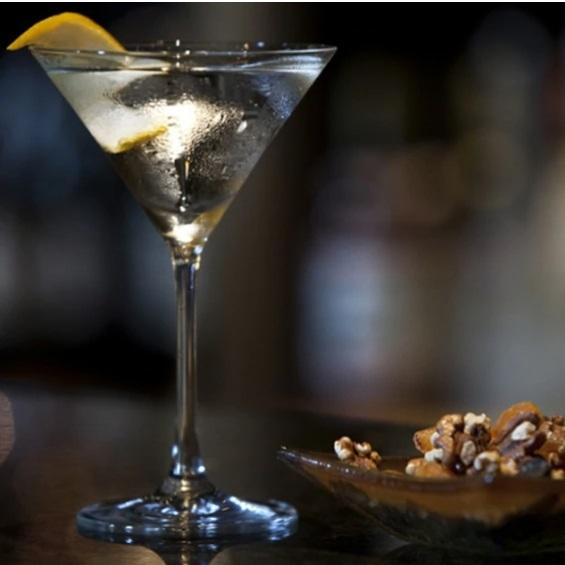 Ingredients
190 gr Dry gin
10 gr French vermouth
1 twist of lemon
Directions
Chill a cocktail glass.
Cut a slice of lemon and rub the brim of the glass before serving.
Place the cup upside down on a dish with sugar so that the sugar adheres to the moistened part.
Add four or five ice rocks in a cocktail shaker. Pour the gin and the vermouth and shake for one minute.
Serve, add the lemon twist and enjoy.
More delicious cocktails