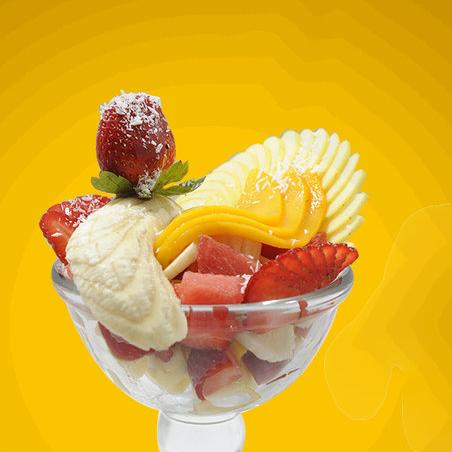 Ingredients
2 mangoes cut into cubes
2 apples cut into cubes
2 peaches diced
1 banana sliced
2 cups strawberries sliced
2 pineapple juice
2 cups orange juice
2 cups cream (optional)
As you like Honey, to taste (optional)
As you like Crushed nuts, to taste (optional)
Directions
Chop the fruits into small pieces.
Mix the fruit pieces in a bowl. In a separate bowl, mix the pineapple juice and the orange juice.
In each serving cup, mix one-fourth of the fruit and one-fourth of the juice.
Spread the cream evenly over each cup, as well as honey and nuts.
More delicious cocktails