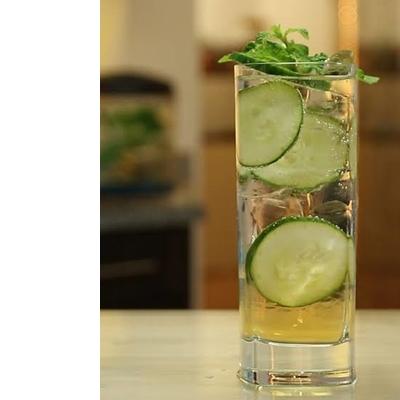 Ingredients
50 ml Gin
20 ml Bottlegreen elderflower cordial
Cubed ice
Cucumber
Mint to garnish
Soda
1.9 units of alcohol per tall glass
Directions
Half fill a glass with cubed ice and pour over 50ml Gin.
Add a slice or two of cool cucumber and some mint leaves.
Splash over 20ml Bottlegreen® elderflower cordial, fill with more ice and top up with chilled soda.
Stir and finish off with a couple of extra slices of cucumber and a final sprig of mint.
More delicious cocktails