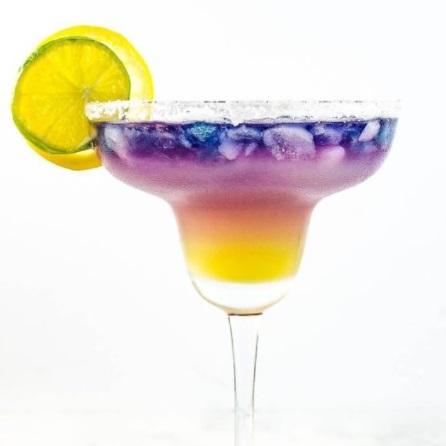 Ingredients
3 oz Lemon and lime juice
1 oz Sugar syrup
1.5 oz Triple sec
1.5 oz Butterfly pea infused tequila
2 oz Crushed lemon and magic ice
Directions
Rub lime around the edge of the glass and salt the rim.
Half fill the glass with crushed lemon ice.
Pour the lemon lime juice, simple syrup and triple sec. Stir to mix.
Using the back of a spoon, layer the butterfly pea infused tequila. Top with color changing magic ice.
Serve with a slice of lemon and lime.
More delicious cocktails