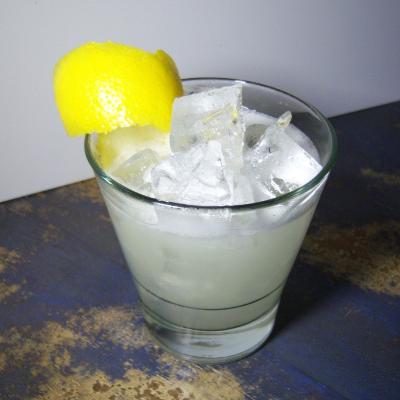 Ingredients
50 ml Gin
25 ml Lemon Juice
12 1/2 ml Simple Syrup
Splash Egg-White
Directions
Chill glass with ice and soda water.
Add the gin, simple syrup, lemon juice, and egg white to a mixing tin and dry shake for 10 seconds.
Add ice to the mixing tin and shake for another 10 seconds.
Fill glass with ice and strain drink into a glass.
Squeeze some lemon zest over the drink and add a lemon twist into the glass.
More delicious cocktails