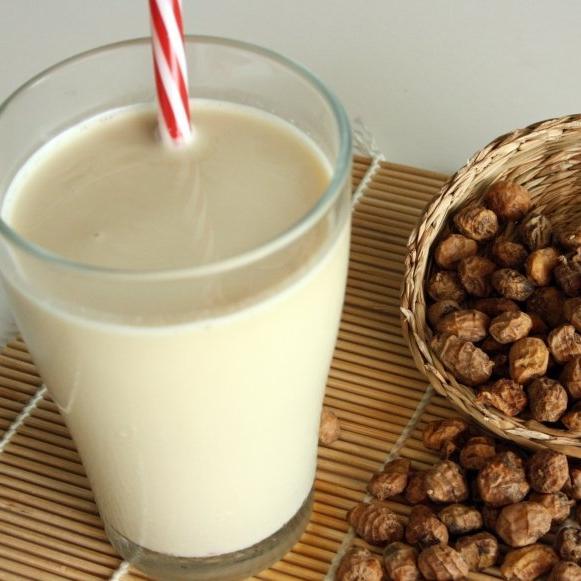 Ingredients
2 cups Tiger nuts
2 cups cold water
1/4 tsp cinnamon powder
1 teaspoon lemon zest
tablespoon white sugar
1 cups Gin
Directions
Add 2 cups of raw tiger nuts into a large bowl and fill with water, about 1 inch above the tiger nuts and soak them for 24 hours.
After 24 hours drain the tiger nuts, rinse them under cold water and add half of them to a blender, also add 1/2 of the cold water (2 1/4 cups) and blend until well combined, then add the remainder of the tiger nuts, the remainder of the cold water (2 1/4 cups), a 1/4 teaspoon of cinnamon powder and some fresh lemon zest, blend until well .
Run the mixture through a sieve and into a large bowl, using a wooden spoon push down on the mixture to release all the liquid into the bowl, once done discard what is in the sieve.
Transfer the liquid into a pitcher, add 2 tablespoons of white sugar and mix together, add the pitcher into the fridge for at least 4 hours to let all the flavors develop.
After 4 hours your horchata de chufas is ready to be served, give the horchata a quick mix and transfer into tall glasses, add a straw to drink, remember to always serve this horchata very cold.
You can add Gin.
More delicious cocktails