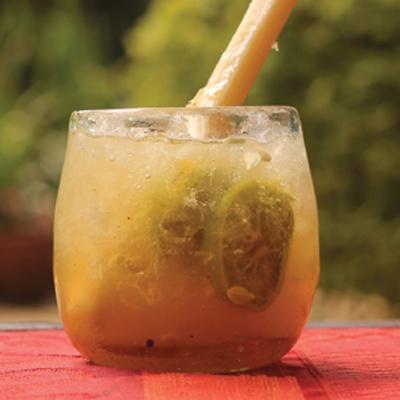 Ingredients
2 oz vodka (Smirnoff Red preferred)
1 tbsp honey
1 tbsp tsp brown sugar 1 lime, quartered then cut into chunks, plus lime wheel garnish Ice
1 lime, cut into chunks, plus
Crushed ice
Directions
Place lime chunks, honey, and sugar in a rocks glass .
Muddle just enough to release the lime juice and mix with the honey, and sugar, but not so much as to mash the pith (that will release a bitter flavour).
Add some crushed ice, then the vodka and stir to combine ingredients and bring up the lime from the bottom of the glass. Add more ice until the glass is full, then garnish with a lime wheel.
Serve and enjoy!
More delicious cocktails