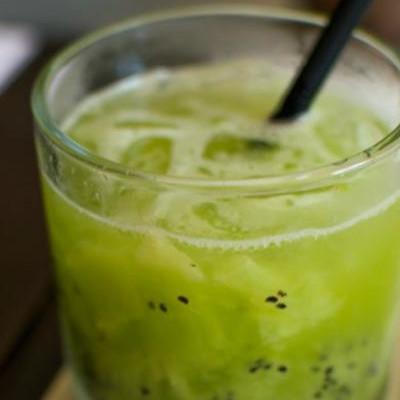 Ingredients
1/3 cup sake
1 kiwi
1 tablespoon fine sugar
Ice cube
Directions
Peel the kiwi and cut it into quarters. Optional: cut off one small slice of the kiwi to decorate your cocktail once it's done.
Put the kiwi and sugar in the cocktail shaker.
Muddle the kiwi and sugar until it has a paste-like texture.
Add the ice and sake.
Put the lid on the shaker and shake.
Pour your drink into the glass.
Enjoy!
More delicious cocktails