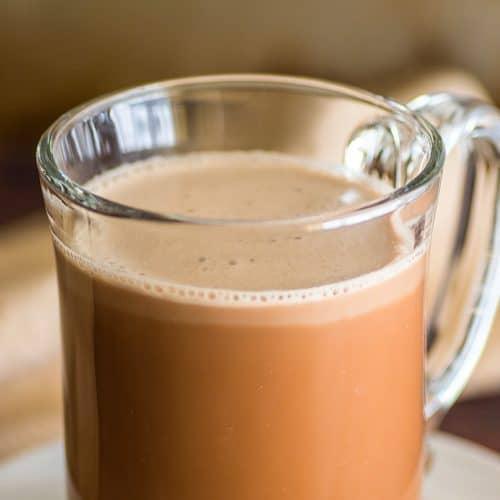 Ingredients
1 shot espresso or strong coffee
1 cup milk
2 tablespoons cocoa powder
sugar (to taste)
Directions
Warm up milk in a small pot. Shut off heat just before it boils.
Stir in the cocoa powder and sugar, ensuring that there are no clumps and the sugar is dissolved.
Pour your espresso and milk into your cup of choice.
Optional: garnish with whipped cream and extra cocoa powder.
Enjoy!
More delicious cocktails