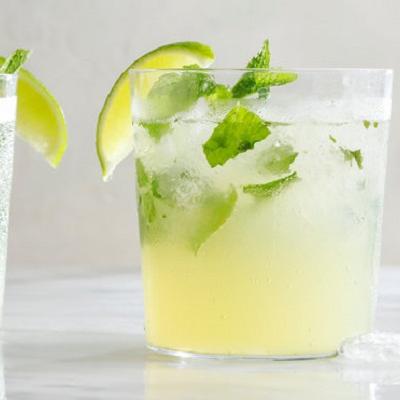 Ingredients
ice
6 ounces light rum
4 lime wedges
12 mint sprigs, or spear
6 tablespoons fresh lime juice
4 tablespoons sugar
club soda
Directions
Place ice, rum, eight broken up mint sprigs, lime juice, and sugar in a beverage shaker .
Shake well and serve over ice in a high ball glass. Top off each glass with a splash of club soda.
Garnish each with a slice of lime and a sprig of mint.
More delicious cocktails