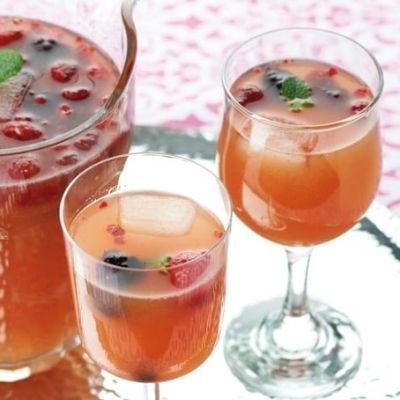 Ingredients
2 oranges
10 strawberries
3 teaspoon brown sugar
11 oz (or 330ml) 7up or any citrus soda
17 oz (or 550Mml) rosé wine
Directions
Slice the oranges and strawberries into a jar.
Place the sugar and muddle all the ingredients.
Fill the jar with ice.
Place the soda and the wine inside the jar.
Mix it all up, in circular motions, going in a upwards motion.
Add some mint leaves as garnish and enjoy!
More delicious cocktails