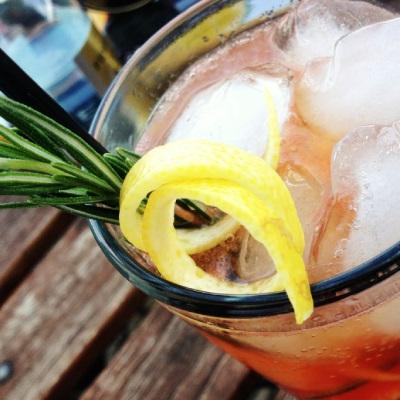 Ingredients
0.5 Untreated lemon
2 Sprigs rosemary
4 cl Campari
4 cl Antica Formula (or another red vermouth of your choice)
10 cl Tonic Water (preferably Fever-Tree)
Directions
Cut the lemon in quarters and squeeze them directly into the glass, making sure that the essential oils from the zest hit the glass.
Rub and twist the rosemary between your hands to release the aromatics and add to the glass along with ice cubes.
Add Campari and Antica Formula and fill with Tonic Water.
Stir vertically once with a long spoon.
A rosemary sprig and a lemon twist go well as garnish.
Enjoy!
More delicious cocktails