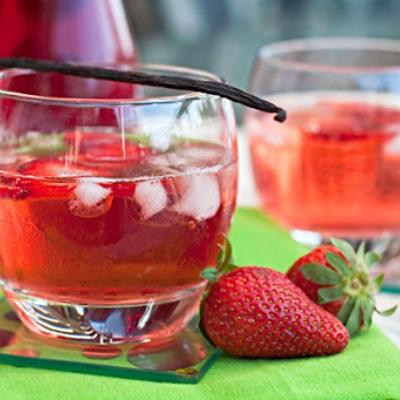 Ingredients
1/2 cup Lime Juice
1/3 cup Sugar
1/3 cup Water
3 Sliced Strawberries
20 Mint Leaves
2 cup Cold Water
Directions
Use fresh lime juice and the sweetest strawberries you can find.
To make the syrup, combine the sugar and water in a saucepan
Cook over medium high heat for 5-10 minutes until the sugar is dissolved and the liquid is clear.
In a large mason jar or a pitcher, combine the lime juice, simple syrup, strawberries, mint, and water.
Put it in the refrigerator for 2-3 hours
Serve and enjoy!
More delicious cocktails