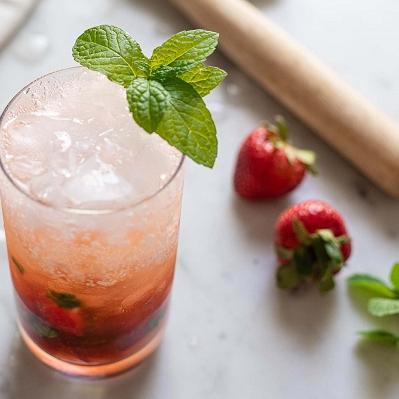 Ingredients
8 leaves mint
4 slices lime
2 chopped strawberries
2 teaspoon sirup/sugar
2 ounces white rum
1 bottle club soda
Directions
Add mint leaves, half the lime slices and chopped strawberries to a tall glass.
Mix it up, without breaking the mint leaves.
Add the other half of lime slices and add the sirup/sugar.
Mix it up gently, as before.
Fill up with ice and then add the rum.
Fill up with club soda and stir.
Enjoy!
More delicious cocktails