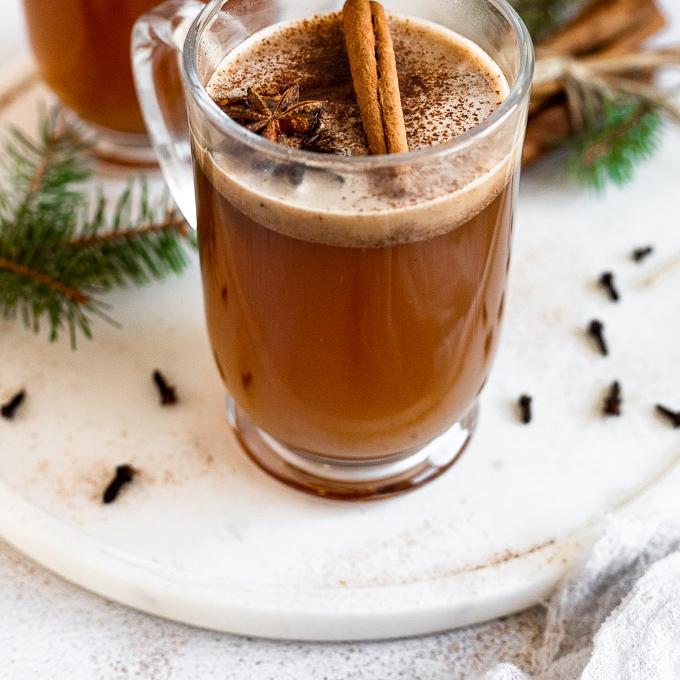 Ingredients
1 stick (4 ounces) unsalted butter
½ cup light brown sugar
1 teaspoon vanilla extract
1 teaspoon ground cinnamon
1 teaspoon ground cloves
1 teaspoon ground nutmeg
1 teaspoon ground allspice
Pinch of salt
2 ounces dark or aged rum
6 ounces hot water
Cinnamon stick, for garnish (optional)
Directions
In mixing bowl, combine butter, vanilla extract, sugar, spices and salt. Beat until well combined.

In heat-proof glass or mug, combine aged rum with 1 ounce (2 tablespoons) spiced butter mixture. Remaining batter can be stored in airtight container in refrigerator for future use.

Top with hot water and stir until ingredients are well incorporated. Garnish with cinnamon stick if preferred.
More delicious recipes