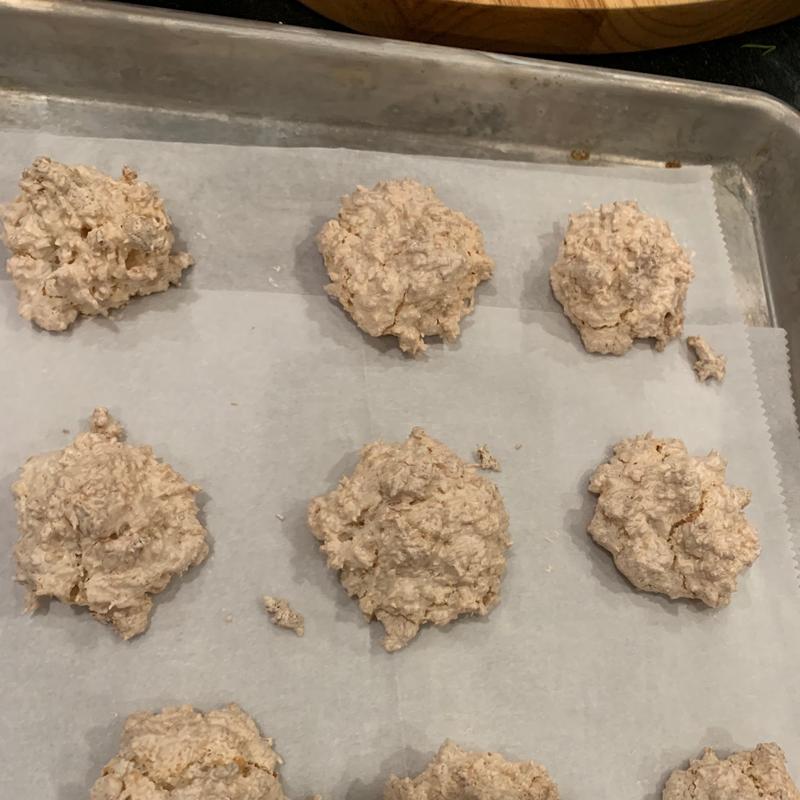 Servings: 12 servings

25 mins

20 mins

My Rating: ★★★★★
Ingredients
3 eggs (whites only)
1 cup sugar
1 teaspoon vanilla extract
3 cups shredded coconut
Optional: 2 squares (2 ounces) unsweetened or semi-sweet Kosher chocolate
Directions
Steps to Make It

Preheat the oven to 325 F. Line two baking sheets with parchment paper.

Beat the egg whites with an electric mixer until they are light and fluffy.

Gradually beat in the sugar and vanilla. Beat until the egg whites form very stiff peaks. Stir in the coconut by hand.

Drop the coconut mixture by rounded teaspoons onto the lined baking sheets, placing them at least 2 inches apart.

Bake the macaroons about 20 minutes, until they are slightly golden and some of the coconut is crispy.

Allow them to cool completely and then carefully remove them from the parchment paper. Store for up to 1 week in an air-tight container at room temperature, or for longer storage, wrap individually in plastic wrap and freeze.
More delicious recipes