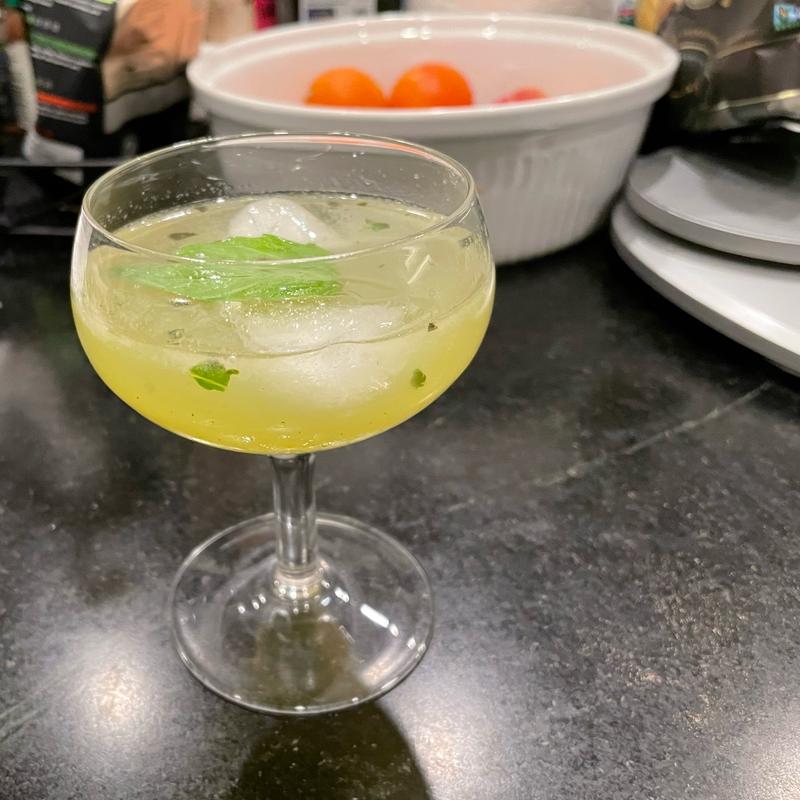 2

5 mins

5 mins

My Rating: ★★★★★
Ingredients
6 large Thai basil leaves plus more for garnish
½ ounce rosemary simple syrup
¾ ounce fresh lime juice
1 ½ ounces gin
1 ounce St. Germain
Directions
Place the basil leaves in a cocktail shaker and add the simple syrup and lime juice. Muddle the basil leaves with a muddler or the bottom of a wooden spoon to release the oils.

Add the gin and St Germain and fill the shaker with ice and shake vigorously for 30 seconds.

Using a strainer, pour the mixture into a cocktail glass. Garnish with a sprig of Thai Basil.
Notes
To make simple syrup, heat ¼ cup rosemary leaves, 1 cup sugar and 1 cup water in a small saucepan until the sugar dissolves. Strain and transfer it to a clean jar and let it cool in the fridge. Simple syrup will keep in the refrigerator for several months.
More delicious recipes