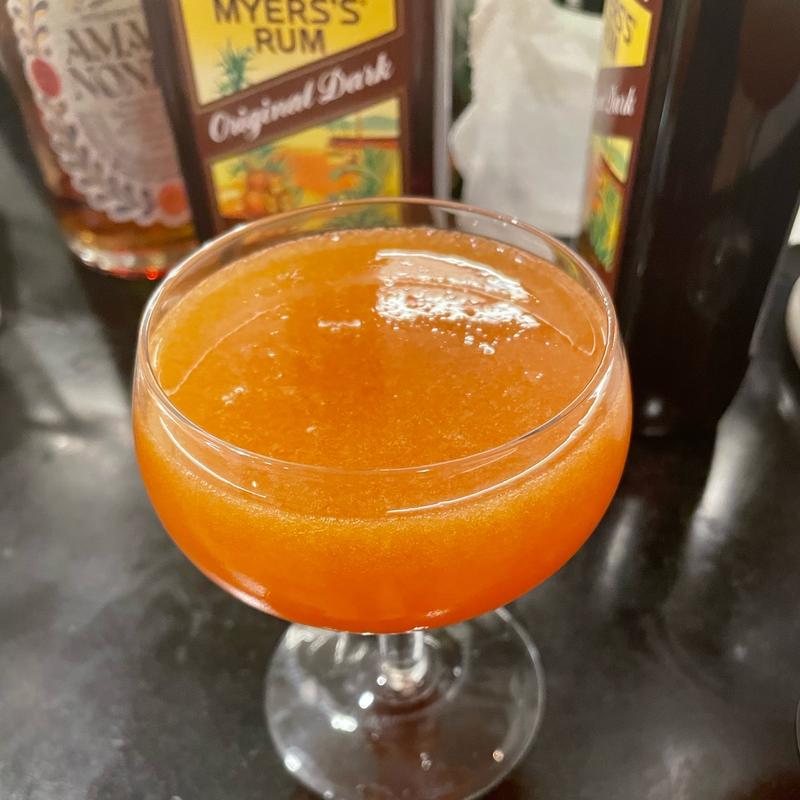 Yield: 1

5 minutes

5 minutes

My Rating: ★★★★★
Ingredients
Shipwreck Cocktail
1.75 ounces dark rum
.50 ounce Lillet Blanc
1 ounce grapefruit simple syrup
.50 ounce freshly squeezed lime juice
Grapefruit Simple Syrup
1 cup water
1 grapefruit, cut up, peel and all
1 cup sugar
Directions
For the Cocktail:

Combine all ingredients in a shaker.

Shake with ice until chilled.

Strain into a coupe.

For the Grapefruit Simple Syrup:

Combine grapefruit pieces, sugar and water in a small saucepan.

Bring to a boil, let simmer for 5 minutes.

Take off of heat and let steep for 5 minutes.

Strain out grapefruit pieces.

Store in an airtight container for up to one week in the fridge.
More delicious recipes