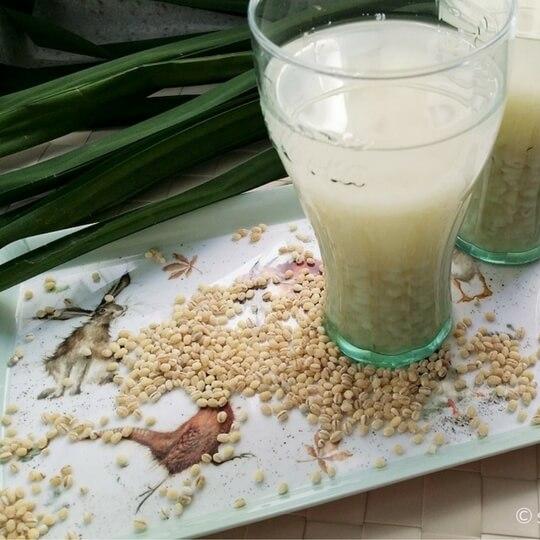 Ingredients
½ cup pearl barley
2 litres water
6 stalks of pandan leaves - tied into a knot
½ cup candied wintermelon
Rock sugar to taste
Directions
Wash and drain the pearl barley until the water is much clearer.
Place water, barley, candied wintermelon and pandan leaves into a soup pot and bring to a boil.
Once the mix is boiling, lower the heat and let it simmer for about 30 minutes until the barley expands and softens. Top up with more water if necessary.
Add in rock sugar 5-10 minutes before turning off the heat.
Stir until the rock sugar is fully dissolved. Discard the pandan leaves.
Serve hot. Or leave it to cool and chuck it into the fridge and enjoy it chilled.
More delicious cocktails