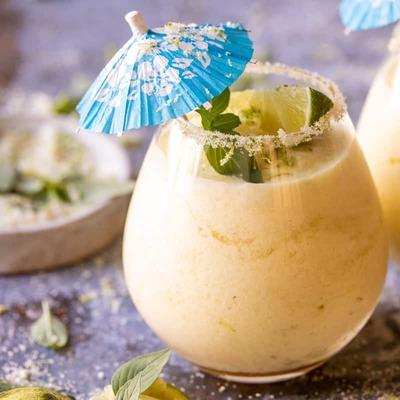 Ingredients
4 pieces lime, quartered
3/4 cup basil or mint leaves
8 ounces white rum
2 ounces dark rum
3 1/2 cup pineapple chunks
1 cup canned coconut cream
Directions
Muddle the lime juice, basil (or mint) together in a cocktail shaker or glass jar, squashing everything to release the juices.
Add the white rum and dark rum. Fill with ice and shake until combined. Strain into a blender.
Add the pineapple chunks and coconut cream to the blender and blend until smooth.
Add three cups ice and blend until frozen.
Pour into glasses and enjoy!
More delicious cocktails