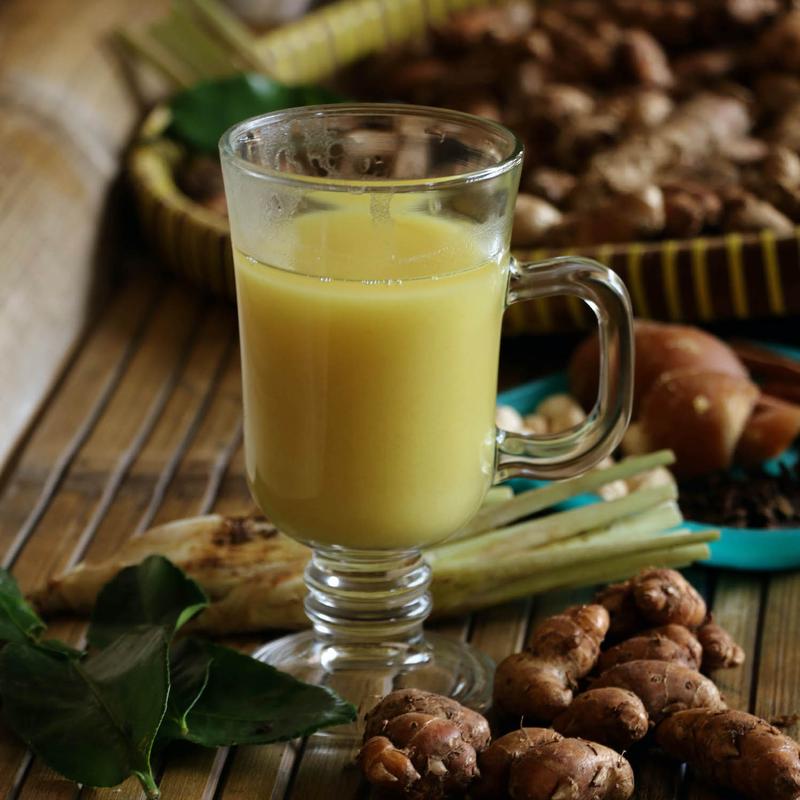 Ingredients
50 gram galangal
200 gram rice
30 gram tamarind
1/4 teaspoon salt
130gr gram palm sugar
1.5 litre water
Directions
Wash the rice in the water before use.
Soak the rice with water for around three hours.
Peal, wash and chop galangal and tumeric.
Blend the tumeric, galangal, and rice with blender and wait until all the ingredients are smooth.
Boil the water and pour all the ingredients into the water.
Stir constantly for a few minutes.
Store in refrigerator. Serve cold.
More delicious cocktails