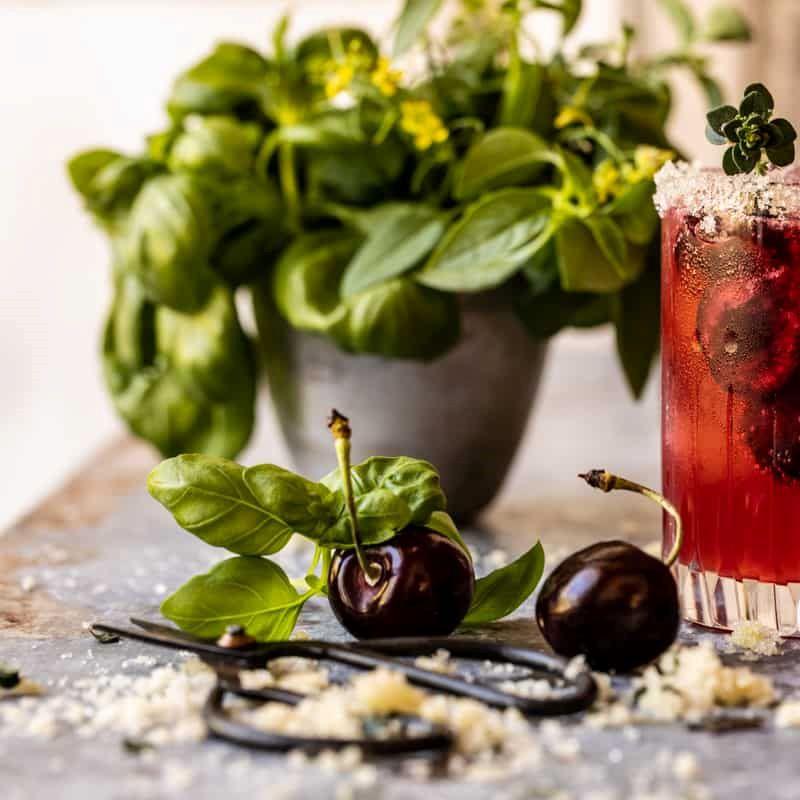 Ingredients
6 pieces cherry
4 sprigs basil
1 teaspoon fresh thyme leaves
half piece lemon, juiced
1 1/2 ounces bourbon
1/2 ounce Cointreau
1-2 teaspoon white wine vinegar
Ginger beer for topping
Directions
Muddle the cherries, basil, thyme, and lemon juice in a cocktail shaker or glass jar, squashing everything to release the juices.
Add the bourbon, Cointreau, and vinegar.
Fill with ice and shake until combined.
Strain and pour into prepared glasses.
Top off with ginger beer.
Finish with basil and a cherry on top.
Serve and enjoy!
More delicious cocktails