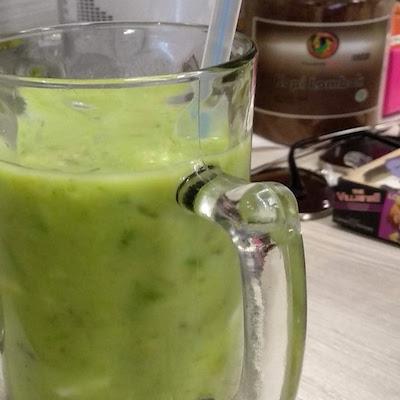 Ingredients
1 Ripe avocado
1 Young, tender coconut
2 tablespoons Condensed milk, palm sugar, or honey for sweetener
1 cup Ice cube
Directions
Put the whole cup of ice cube to a blender.
Cut the avocado in half and remove the pit.
Scoop out all the inside and add them on the blender.
Add the sweetener of your preference.
Blend them all until smooth.
Open up a coconut and put away the coconut water.
Scoop out the tender coconut inside and add it to the blender.
Pour the drink into a serving glass.
You can add more ice cubes or slushed ice to make it fresher!
More delicious cocktails