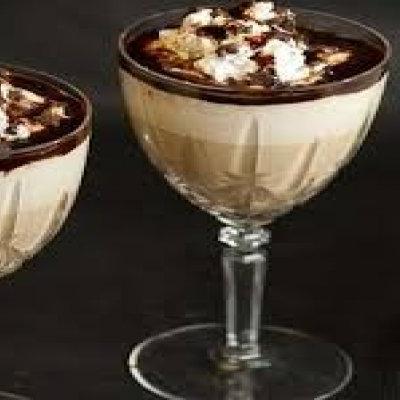 Ingredients
1 Mug Chilled Milk
2 teaspoons Coffee Powder
2 teaspoon Sugar
1 Scoop Chocolate Chip Ice-cream
1 Scoop Vanilla
3 teaspoon Hersheys Chocolate Syrup
1/4 teaspoon Cocoa Powder
Directions
Blend coffee powder and Sugar in a mixer jar with 2 teaspoons water until it turns light in colour.
Pour milk and Hersheys Syrup in the jar.
Blend the mixture until you get a good froth on the top.
Put the ice-cream in a serving glass.
Pour the coffee in the glass.
Garnish with the cocoa powder and some Hersheys Syrup.
More delicious cocktails