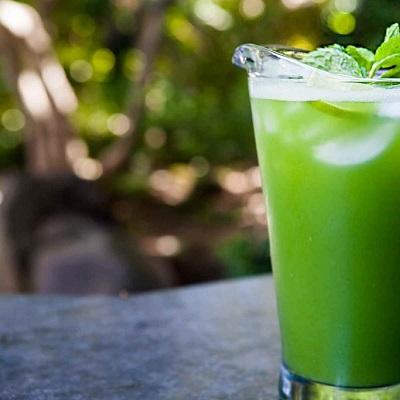 Ingredients
2 cucumbers (ends trimmed, but peel still on, coarsely chopped)
0.5 cup lime juice from fresh limes
1.25 cup packed (spearmint) mint leaves, woody stems removed
0.5 cup sugar
1.25 cup water
ice cubes
Directions
Put the ingredients in a blender and add enough water to fill 3/4 of the blender. Hold the lid on the blender and purée until smooth.
Place a fine mesh sieve over a bowl and pour the purée through it, pressing against the sieve with a rubber spatula or the back of a spoon to extract as much liquid out as possible.
Fill a large pitcher halfway with ice cubes. Add the juice. Serve with sprigs of mint and slices of lime.
More delicious cocktails