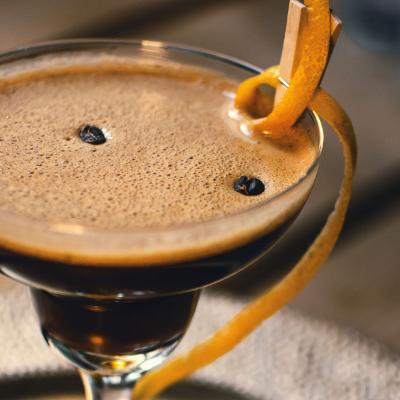 Ingredients
100 ml vodka
50 ml freshly brewed espresso coffee
50 ml coffee liqueur (e.g. Kahlua)
100 g
50 ml water
ice cubes
coffee beans (optional, for decoration)
Directions
Put the sugar in a small pan over medium heat and pour in 50ml water to make the syrup.
Stir the sugar and bring it to a boil. Turn off the heat and allow the syrup to cool.
Chill two martini glasses in the fridge.
Pour 1 tbsp into a cocktail shaker along with a some ice, vodka, espresso, and coffee liqueur.
Shake until the outside of the cocktail shaker feels icy cold.
Strain into the chilled glasses. For decoration, you can put full coffee beans on top.
More delicious cocktails