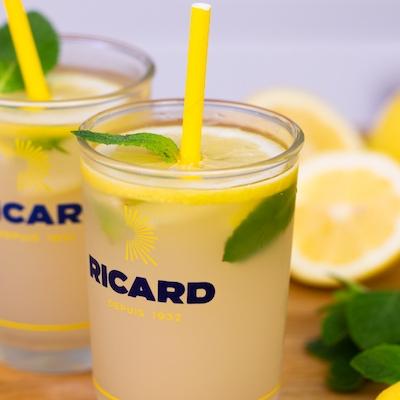 Ingredients
4 teaspoon Ricard
2 teaspoon Orgeat Syrup
1 slice lemon
4 teaspoon Freshly squeezed lemon juice
5.5 oz water
1 leaf Fresh mint
Directions
Pour four teaspoons each of Ricard and freshly squeezed lemon juice.
Add two teaspoons of orgeat syrup to bring sweetness. Mix so that the flavours mix.
Generously fill the glass with fresh water and ice cubes.
Garnish with a slice of lemon and a fresh mint leaf. Add a biodegradable straw and serve the cocktail.
More delicious cocktails