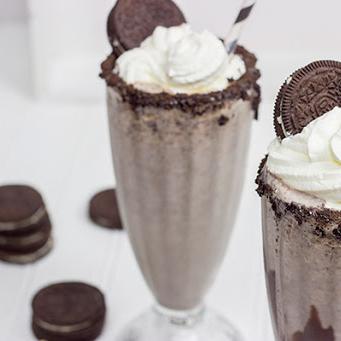 Ingredients
1/4 cup Full-fat milk
3 scoops Vanilla ice-cream
1/4 teaspoon Instant coffee powder
10-12 Ice-cubes
1 tablespoon Chocolate chips
2 tablespoons Chocolate sauce
Whipping cream
Directions
Add all the above ingredients except the whipping cream in a blender.
Blend for 20 to 25 seconds or until all of it forms a thick paste.
Pour into a glass and top it up with some whipping cream using a piping bag.
Add some crushed Oreos and chocolate sauce on top.
Serve immediately!
More delicious cocktails