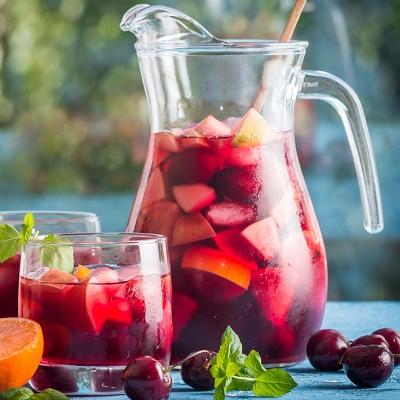 Ingredients
2 oranges (one whole and another for juice)
1 pear
1 apple
8 strawberries
1 lemon (juiced)
3 soup spoons of brown sugar
1 cup of Port Wine
2 cinnamon sticks
6 mint leaves
26 oz (750 ml) of red wine
18 oz (500 ml) of soda water
Directions
Slice the fruit and mix with the brown sugar, Port Wine and the mint leaves in a big bowl.
Pour the lemon and the orange juice on the mixture and let it rest for an hour.
Put everything in a jug and then add the wine and the soda on top.
Finally, add the cinnamon sticks and ice to your taste. Enjoy!
More delicious cocktails