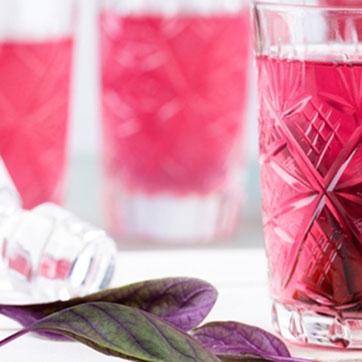 Ingredients
1 bundle of basil
5 liters of table water
2.5 cups of sugar
5 pieces of lemon
Directions
Boil 5 liters of water.
Add purple basil into the water when bubbles start rising.
Boil for couple of minutes.
Slice your lemons in half and squeeze them.
Add the sugar and freshly squeezed lemon juice into the boiling purple basil.
Mix gently and let it boil for couple more minutes.
Turn off the heat and let it rest for couple of minutes.
Gently remove the purple basil from your mix.
Put your drink into a pitcher and to the fridge and let it cool.
Ta-da! your drink is ready.
More delicious cocktails