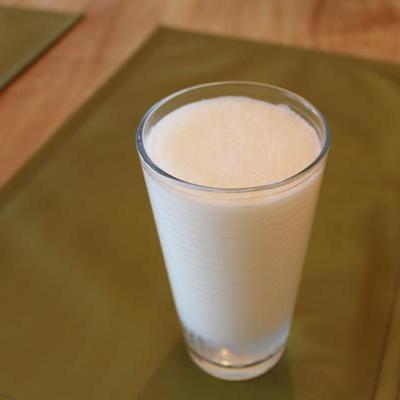 Ingredients
5 cl Botanical Gin
3 cl Sugar syrup
1.5 cl Lemon juice
1.5 cl Lime juice
3 cl Soda water
0.5 cl Orange blossom water
5 cl Light fresh cream
2.5 cl Quail egg white
200 g ice cubes
Directions
Pour 2.5 cl of quail egg white, 1.5 cl of lemon juice, 1.5 cl of lime juice, 5 cl of light crème fraîche, 3 cl of sugar syrup and 5 cl of gin into a shaker.
Add 0.5 cl of orange blossom water.
Dry shake (no ice).
Fill the shaker with ice cubes and shake vigorously again.
Filter in a cooled Collins glass.
Complete with sparkling water and mix gently.
More delicious cocktails