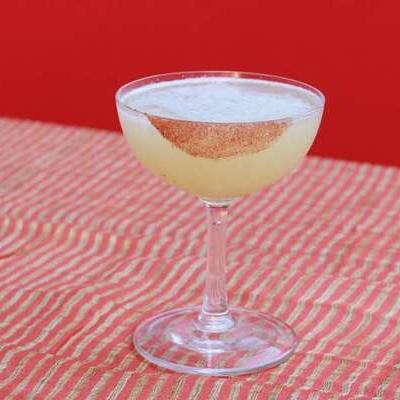 Ingredients
4 oz Dry and Bold Gin (Calyx)
1.5 oz Pineapple Juice
1 oz Almond Orgeat
1 oz Lime Juice
1 oz Cumin-Pepper Syrup (See Below)
1 tablespoon Cumin Seeds
1.5 cup Water
1.5 cup Sugar
1 tablespoon Black Pepper
2 cubes Ice
Directions
The Ingredients are for 2 servings of Sergeant Pepper.
Toast cumin seeds on a Saucepan until they just begin to darken.
Add water, sugar, and black pepper, regularly stir to dissolve sugar.
Simmer for 15 minutes, strain, and let cool, This is the Cumin-Pepper Syrup.
Add Pineapple Juice, Orgeat, Lime Juice, Cumin-Pepper Syrup, Gin and some extra pepper according to taste.
Add Ice Cubes, Shake well.
Strain and Serve immediately.
More delicious cocktails