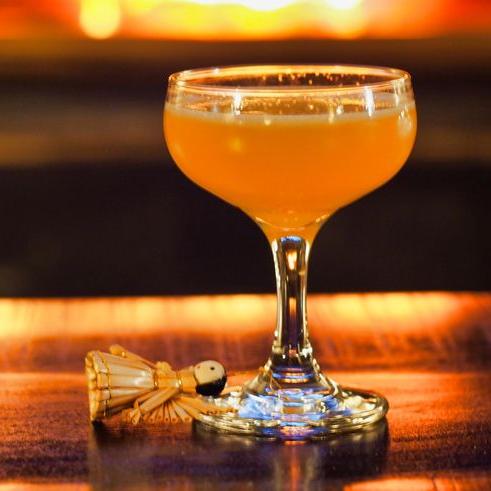 Ingredients
2 oz gin
1 oz simple syrup
1 oz lemon juice (fresh if possible)
2 dashes angostura bitters
5 leaves mint
Directions
Place mint leaves inside a shaker, muddle them gently for about 30 seconds.
Add ice to shaker, the larger the ice cube the better, this is going to create some of that classic daiquiri-like foam.
Add gin, simple syrup, bitters, and lemon juice to the shaker, cover it all up and shake for a few seconds.
Strain contents of the shaker into a coupe glass, garnish with a mint leaf.
More delicious cocktails