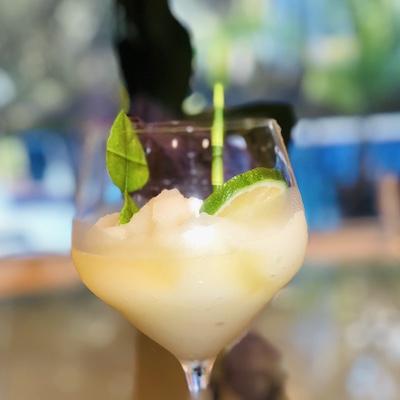 Ingredients
1 cup crushed ice
2 oz gin infused with kefir lime
1 oz Falernum (West Indies lime based sweetener)
.5 oz lime juice
.5 oz soda
1 dash angostura bitters
3 dash absinthe
1 dash nutmeg
1 kefir lime leaf
1 wedge of lime
Directions
To make the gin infusion: blend the gin with keffir lime leaves. Combine 1 double kefir lime leaf per 2oz gin.
Strain the result through a cheesecloth and retain infused gin.
Combine infused gin, other liquid ingredients, and crushed ice with a blender.
Serve in a fancy glass with lime slice, keffir leaf and dash of nutmeg as garnish.
More delicious cocktails