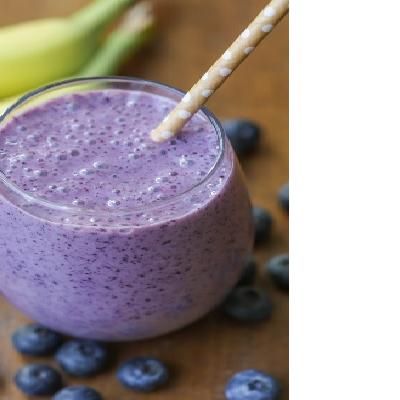 Ingredients
1 blender
3 tablespoons frozen blueberries
2 frozen strawberries
1/2 banana, frozen
1 cup orange juice
1 container yogurt (plain/vanilla/blueberry/strawberry work well)
1 1/2 cup milk (can substitute with almond/soy/cashew milk)
A dash of honey
Directions
Add yogurt, orange juice, and milk to blender.
Add frozen fruits (strawberries, blueberries, bananas).
Blend on medium/high power until mushy, stopping occasionally to stir the mixture around (especially if frozen fruits don't look like they're blending).
Once the mixture has been turned to a thick mush, add the honey for taste, and pulse on low for a few seconds.
And you're done! Serve in a cup with a straw, or spoon.
More delicious cocktails